Bora Bora, Tahiti
It's billed as the most romantic island in the world, and it's hard to find any reasons to argue with that. Private over water bungalows provide sublime relaxation. Mount Otemanu rises into the sky like spires of a castle, inviting you explore the fantastic panoramas above the glistening beaches. Matira Beach is enchanting while also being exciting. With plenty of water sports, Bora Bora brings all of the best amenities together in one place.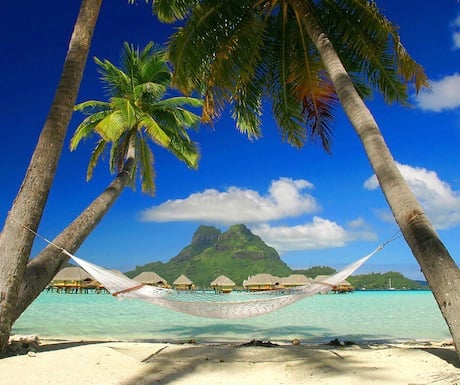 Playa Paraiso, Cayao Largo, Cuba
Cuba you say? It is getting easier for Americans to travel there, as this report in the New York Times Points out. Experience remote and exotic before the exquisite beauty of this stretch of sand becomes more common knowledge. You can take a train ride from the hotel zone. Don't confuse it with another fantastic beach by the same name in Tulum, Mexico.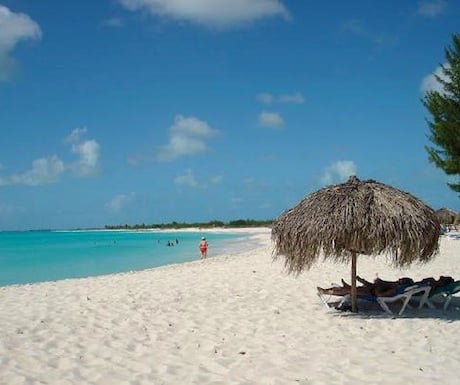 White Beach, Boracay, Philippines
Unlike the more remote Playa Paraiso mentioned above, White Beach on Boracay is definitely on the map when it comes to white sand tourist destinations. Inviting bars and restaurants that stay open until dawn are steps away from the white sand. The winds in the earlier months of the year make Bulabog Beach on the east side of Boracay a great destination for wind surfers and kite boarders, while White Beach offers exceptional snorkeling and diving.
The Maldives, Indian Ocean
It's a big island chain near the Equator, with lots of different resort options for those seeking a sublime getaway or a sport-filled excursion. Try the beaches near the Four Seasons Resort Maldives at Landaa Giraavaru for the best of both. With villas spread across the UNESCO World Biosphere Reserve of Baa Atoll, guests experience five-star elegance amid grand natural wonder.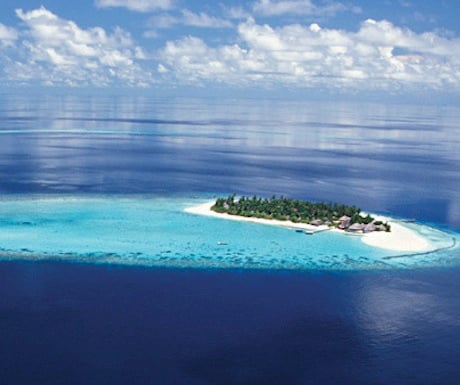 Rabbit Beach, Lampedusa, Italy
Located about halfway between Malta and the shores of North Africa, Lampedusa is graced with white sand beaches, crystal clear water, stunning bluffs, Rabbit beach was named the top Traveler's Choice Beach in the World for 2013 on TripAdvisor. Looking at it makes it clear why it was so honored. Charming villas and hotels in styles from Mediterranean to Caribbean and African offer a nice variety.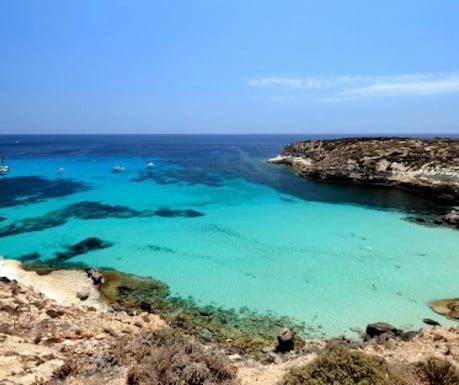 Langkawi, Malaysia
The word Langkawi, when translated, means "land of wishes." Part of an archipelago of about 100 islands, it's full of stunning white sand beaches. The Detai Langkawi embodies the land of wishes with its extraordinary location. Set in the midst of virgin rainforest with pathways leading to gorgeous white sand, the resort sets a high standard. Bountiful natural grandeur and luxurious pampering await.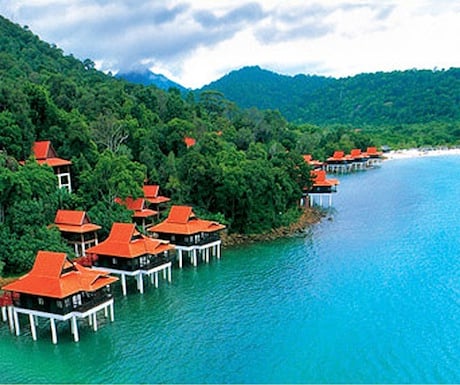 Kauna'oa Bay, Hawaii
This treasure on the Big Island is the classic crescent-shaped white sand beach, lined with palm trees and beautiful blue water. Everything you might imagine a tropical Hawaiian paradise can be seen at one location. Resort hotels offer all the best amenities while the beach calls for you to explore, relax, and experience its serene beauty.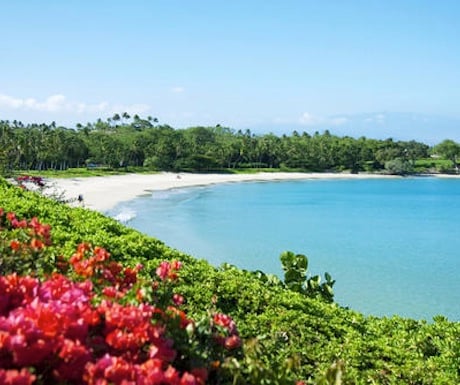 Wineglass Bay, Tasmania
Gorgeous sunsets, sparking white sands under pink granite rock formations and green mountain peaks, and stunning water vistas await. Part of spectacular Freycinet National Park, the natural grandeur will envelop you in its beauty. From camping to luxurious resorts, there is a range of lodging options. About 2 and 1/2 hours drive from Hobart on the East Coast of Tasmania, it's exotic and enticing.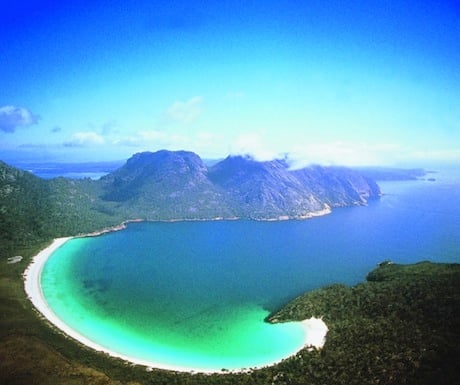 Grand Anse Beach, Seychelles
Located on La Digue Island in this remote chain in the Indian Ocean off the East Coast of Africa, this is truly one of the most beautiful locations in the world. The granite rock formations set against the beach, ocean, and green landscape draw you in. The Seychelles are astounding objects of natural wonder that will stir your imagination to the hilt. The beach does experience big waves – great news if you want to surf while on vacation.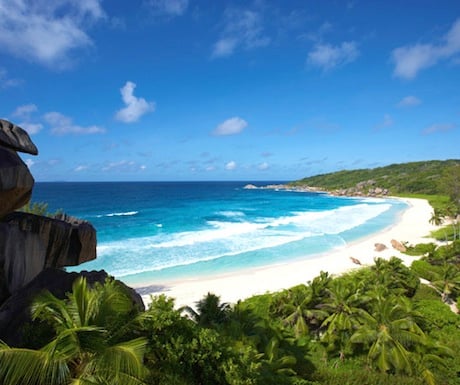 Anse de Grande Saline, St. Barts
The crystal blue water is in the mid-80s year round, while the glistening white sand is favored by naturalists. The marshy salt pool behind the stretch of sand gives the beach its name and is a haven for tropical birds. Taking in the scenery while sipping a nice tropical drink defines a beach paradise. The island promises enough relaxation and recreation to satiate anyone who desires a tropical holiday.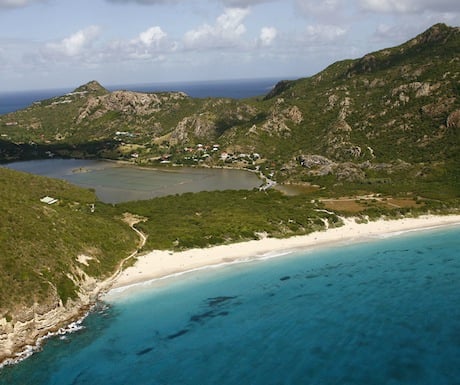 Any of these beaches are worthy of being placed at the top of any list covering the world's best beaches. Fine white sand, great amenities, natural wonder, and luxurious accommodations await those who dare to venture forth. Get rid of your winter blues straight away when you find yourself literally stepping into paradise